When schools fail, firing teachers may work; harsh method had mixed results in Chicago, LA
By Ray Henry, AP
Thursday, March 4, 2010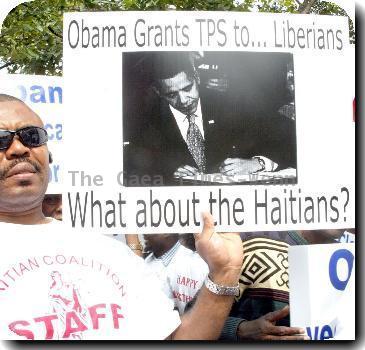 more images
Fire the teachers? When schools fail, it may work
PROVIDENCE, R.I. — When all the teachers were fired from Central Falls High School last week in a sweeping effort at school reform, their superintendent gave them a taste of the accountability President Barack Obama says is necessary.
It is a strategy that has been used elsewhere, such as in Chicago and Los Angeles. But while there have been some improvements in test scores, schools where most teachers have been replaced still grapple with problems of poverty and discipline. Even advocates of the approach say firing a teaching staff is just one of several crucial steps that must be taken to turn around a school.
Central Falls teachers have appealed the firings and both they and the administration are now indicating a willingness to go back to the table to avoid mass firings. Teachers say wholesale firings unfairly target instructors who work with impoverished children who have been neglected for years.
"We believe the teachers have been scapegoated here," American Federation of Teachers President Randi Weingarten said of the Central Falls firings this week.
In Rhode Island, the state education commissioner earlier ordered Central Falls authorities to make radical improvements in a city where more children live in poverty than anywhere else in the state. Eleventh graders tested at the school in the fall had a 7 percent passing rate in math. Fewer than half of the school's students graduate in four years.
Obama referred to the Central Falls firings as an example of accountability during an education speech Monday in Washington.
"If a school continues to fail its students year after year after year, if it doesn't show any sign of improvement, then there's got to be a sense of accountability," he said, citing the school's dreadful test scores.
No one keeps firm numbers on how often wholesale firings have been used. But William Guenther, president of the Boston-based Mass Insight Education and Research Institute, estimates that mass teacher firings are tried in about 20 to 30 schools annually. Many more schools adjust other elements, such as curriculum and teacher training, to boost performance without substantially changing the staff.
The head of Boston's public schools announced Thursday that five principals of underperforming schools would be assigned to different jobs. All the teachers at six schools must reapply for their jobs and could be moved elsewhere if not rehired for their current posts.
In Los Angeles, charter school operator Green Dot took over a high school in the Watts neighborhood and opened it in 2008 as seven small college-prep academies. Green Dot founder Steve Barr laid off all the teachers and asked them to reapply for their jobs.
"You want them to come back, but you have to establish what your vision is and give them the choice: do you believe in this vision?" he said.
U.S. Secretary of Education Arne Duncan chose to fire teachers en masse when he headed Chicago's public school system.
He was confronted with lagging test scores at Sherman Elementary School in Chicago's South Side, where students are overwhelmingly poor and black. Before it was revamped, 29 percent of students were meeting academic expectations, according to statewide tests.
The city allowed the Academy for Urban School Leadership to take over the school in September 2006. It hired a new leadership team and installed a large number of AUSL teachers, mostly people who decided to become teachers after working in other fields. The school's original staff had to reapply for their jobs; many simply left.
Test scores have improved. During the last school year, 51 percent of Sherman students tested proficient on the same academic test, although they still lag students in the rest of the district. More recently, scores for students in some grades have slipped in reading and mathematics.
A spokeswoman for Duncan cites the school as an example of where replacing the staff — which he calls a turnaround — worked. It's one of four strategies that states can use to improve low-performing schools while competing for millions of dollars in stimulus funds.
The other three options are closing a school and sending its students to a better one, converting troubled schools into charter academies, and firing the principal and making other changes to improve performance.
Central Falls Superintendent Frances Gallo picked the turnaround model — the mass firing of all 93 teachers and staff after the end of the school year — after talks with teachers broke down.
It's not clear whether any Central Falls teachers will lose their jobs. The union has filed a complaint with the state Labor Relations Board, and on Wednesday, after the union indicated it would support teachers working a longer school day and providing additional tutoring, the superintendent said she'd like to resume talks to avoid mass firings.
Guenther, who briefed Duncan's staff on turnaround strategies in the fall, said breaking a "failing culture" in troubled schools almost always requires replacing a large part of the teaching staff, but cautioned that's not the only thing that schools need to do.
"The problem with most reform elements is they tend to rely on a single bullet," Guenther said.
Besides new staff and better leadership, he said troubled schools generally need to partner with outside groups that can help them and create a cluster of elementary and middle schools that feed better-prepared students to high school.
In Chicago, parents at Sherman Elementary said the firings and other changes have improved the school, although problems remain.
Shawn Jones, 38, the head of the Sherman's parent-teacher association, said the school is far better than it once was. His 9-year-old daughter, Ty-yonne Jones, is a fourth grader at the school, since rechristened the Sherman School of Excellence.
Students are required to wear uniforms and can play on a new track and playground. Still, he does worry about some slips in test scores and believes discipline could be improved, much like other city schools.
Outside the classroom, Jones said parents and the school must compensate for the poverty and family difficulties in their neighborhood. For example, he's trying to start a program to teach girls about puberty and other issues. The school is experimenting with has a men's group to encourage single fathers to get involved with their children's education.
"It's a constant work in progress," Jones said. "It's going to take changing a few different aspects — not just the faculty."
Filed under:
Education
Tags:
Arts And Entertainment
,
Barack Obama
,
Chicago
,
Children's Entertainment
,
Education Issues
,
Education Standards
,
Illinois
,
Labor Issues
,
North America
,
Primary And Secondary Education
,
Providence
,
Rhode Island
,
School Administration
,
School Rankings
,
Teaching
,
United States