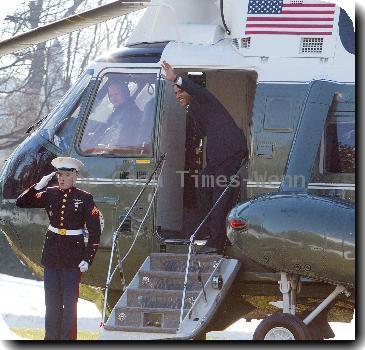 AARP's senior spelling title goes to Tennessee man
Colorado skier visits up slightly this season
Senator: Artifacts held by Yale belong to Peru
Looking for family tree? Head to Salt Lake City
Spelling bee winner part of Indian-American streak
Teen breaks Cleveland drought, wins Spelling Bee
Ohio teen wins National Spelling Bee
WASHINGTON — No theatrical flourishes for Anamika Veeramani. She kept her hands behind her back and rattled off the letters of every word she was given — until she was crowned the spelling bee champion.
Finalists compete for National Spelling Bee crown
Shaq and controversy on final day of Spelling Bee
Shaq and controversy on finals day at Spelling Bee
10 advance to finals of National Spelling Bee
Spelling bee favorite knocked out in semifinals
Spelling bee favorite knocked out in semifinal
Spelling bee favorite knocked out in semifinal
Ding! National Spelling Bee moves to semifinals
48 advance to semifinals of National Spelling Bee
In DC, even the Spelling Bee draws protesters
'Serendipity' kicks off 83rd National Spelling Bee
Former top speller is voice of national bee
Recession hits Canada at National Spelling Bee
1 competitor, 1 spelling bee _ 20,000 note cards
O'Connor, in NY, gives schools poor civics marks
SKorea targets Internet addicts; 2 million hooked
Lap dance teachers now out of work
WINNIPEG, Manitoba — A pair of Canadian high school teachers whose enthusiasm at a pep rally morphed into a mock lap dance that became an Internet sensation are now out of jobs.
NYC to stop paying teachers to do nothing
NEW YORK — The city will end the practice of paying teachers to play Scrabble, read or surf the Internet in reassignment centers nicknamed "rubber rooms" as they await disciplinary hearings, Mayor Michael Bloomberg and the teachers union announced Thursday.
Clemson selects Brad Brownell as basketball coach
It's win-win for elderly tutors, grade-school kids
Gone fishing? More Americans did in '09
MONTGOMERY, Ala. — At a time when the economy has shaken big-time sports from the PGA to the NFL, the low-key pastime of fishing has enjoyed a quiet resurgence.
NCAA: Chalk-filled Day 2 ends with Maryland win
NCAA: Maryland leading Houston in final minutes
NCAA: California defeats Louisville 77-62
Quite the three-headed monster that sent Cal to a 77-62 victory over Louisville and into a second-round game against top-seeded Duke on Sunday. Theo Robertson scored 21 points, Jerome Randle had 19 and Patrick Christopher had 17 points and nine rebounds for the Bears.
NCAA: Houston looking tired in final minutes
NCAA: Ohio State defeats UC-Santa Barbara 68-51
Book clubs for doctors show human side of medicine
Virginia beats Boston College 68-62 in ACCs
Peru lifts some Machu Picchu claims against Yale
Music museum expands reach with archive, library
Disgraced in skirt scandal, woman is Carnival star
Woman in miniskirt scandal turns Rio Carnival star